The 12th International Conference on the Dialogical Self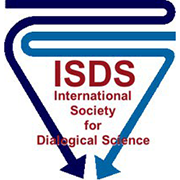 Tallinn University, Estonia
4-7 June, 2024
Contact: ds2024@tlu.ee
Purpose
The purpose of the conference is to create a forum for dialogue across the boundaries of specific (sub)disciplines, and to explore the possibilities and challenges related to the dialogical self. As such, the 12th International Conference on the Dialogical Self is open to psychologists and scholars of social sciences, linguistics, and arts.
Fields of study and application
Exploration of the dialogical self has a broad scope, including areas as far-reaching as literary science, empirical psychology, and psychotherapy practice. It brings together different fields of psychology, such as personality, developmental, social, political, cultural, and clinical psychology, and brain sciences. Increasingly, researchers use the theory to make meaning of the complexity of educational, coaching, and counselling practices. Across these diverse fields, the Dialogical Self provides an interdisciplinary platform for innovative research, theory and practice.
Central topics of interest
Central topics of interest include, but are not limited to the following:
self and identity
culture and self
self and education
globalization and glocalization
social power and dominance
self and emotions
dialogue and linguistics
self-narratives in psychotherapy
dialogue and development
wisdom, maturity and health
multivoicedness and art.
Keynote speakers

Every day there will be presentations by internationally recognized keynote speakers and lecturers who will give a full hour presentations. Submissions for symposia, papers, posters, workshops, and topic groups are welcome.
Invited lecturers
Bob Fecho, USA
Nadia Kennedy, USA
Rens van Loon, The Netherlands
Matthew Pugh, UK
Barbara Schellhammer, Germany
Invited symposia organizers
Jaan Valsiner, Denmark
Ina ter Avest, The Netherlands
Kiyomi Banda, Japan
Angela Branco, Brazil
Lado Gamsakhurdia, Georgia
Jan Gube, Hong Kong
Nicole Immler, The Netherlands
Chiara Imperato, Italy
Mahtab Janfada, Australia
Olga Lehmann, Norway
Manuel L. de la Mata Benítez, Spain
Carles Monereo, Spain
Piotr Oles, Poland
Teemu Pauha, Finland
Kristiina Uriko, Estonia
Chiel van Veen, The Netherlands
Maria Viou, Greece
Joanne Zhang, China
Invited paper presenters
Vladimir Dzinovic, Serbia
Miroslav Filip, Czechia
Alastair Henry, Sweden
Emma Kay, USA
David Kennedy, USA
Aris Lanarides, UK
Kitade Keiko, Japan
Henderikus Stam, Canada
Iva Svacinova, Czech Republic
Invited workshop leaders
Dina Nir, Israel
Georgia Gkantona, Greece
Wilson Zhang, China

Source: Estonian Convention Bureau, video link.
Venue
Tallinn University is located in the heart of Tallinn, situated between the historically rich Kadriorg district and the wonderful and charming Tallinn Old Town. As such, the university campus is surrounded by picturesque locations that are a wonder to explore. If you're looking for ideas on what to do, we recommend taking a long, relaxing walk in the Kadriorg Park or by the Reidi tee promenade to experience the dazzling Baltic sea. 
Tallinn University is located on Narva road and the university campus consists of 6 buildings that are all connected to each other. The university buildings are an academic mixture of modern and historic, offering a unique atmosphere for all those who visit the us. Thanks to its convenient location, the university campus is accessible via car, bicycle, electric scooter, public transport, or even by foot. Moreover, Tallinn University is the only Estonian university that is accessible via tram, which is the greenest option in public transport. For more information on where to park your car or your bike, please visit the university website here.
Tallinn University campus is fully accessible for people with disabilities and challenged mobility. Read more about that under "Venue". 
On behalf of the organizing committee, we warmly welcome you to the conference in Tallinn and hope you will create memorable moments.

Source: Google Maps