Practical information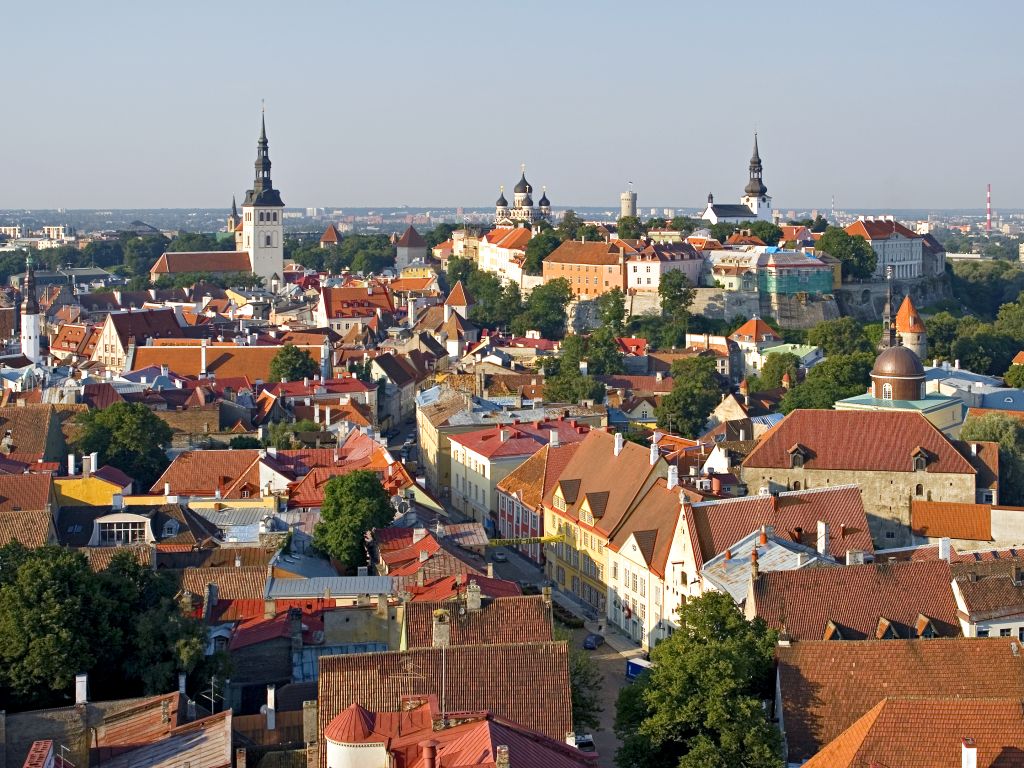 ESTONIA
One of Europe's emerging and most dynamic event and travel destinations, Estonia rarely fails to impress conference delegates with its combination of culture and city experiences, nature, centuries-old charm and amazingly modern, high-tech solutions.
First-time visitors are sure to be surprised by Estonia's boutique ambience and captivated by the beauty of its rugged coastlines and pristine natural environment. In the charming capital and smaller towns one can experience both the medieval ages and also the more recent history of the country and learn about the unique culture that has been preserved by the small Estonian nation of only 1,2 million people.
Furthermore, visitors are sure to be impressed to learn about the dramatic transformation the country has undergone over the last couple decades, not only catching up with Western neighbours, but even pulling ahead of them with Estonian digital society. As much as it values its history, Estonia is one of the most technologically-minded countries in the world, a place where free WiFi coverage is available practically everywhere. For more information about Estonia please click HERE.
TALLINN
Located on the coast of the Baltic Sea, the seaside capital of Estonia Tallinn is a true treasure chest for first-time and returning visitors alike. Tallinn is not a big city. With only 450,000 inhabitants, Tallinn manages to be just big enough to offer constant diversity and change, but comfortably small enough to make it easy to get from one place to another. 
With our historically strategic and exciting location, Tallinn has amassed a diverse cultural heritage, which is evident when considering the varied areas that build up contemporary Tallinn. The medieval hanseatic old town of Tallinn gives the city a fairy-tale like ambience which is definitely worth to stroll aorund even in dark and cold times in November. The Old Town is surrounded by distinctive and colourful districts such as Kalamaja, Noblessner and Rotermanni, which have been built in the centuries that followed and are ideal for experiencing Tallinn's local everyday life.
In a world where technological advances are happening in an increasingly growing speed, Tallinn is proud to be in the front run of the race. The city has implemented numerous innovative smart solutions; for example, we have a regular bus route "manned" by a driverless bus. You can also meet some adorable package delivery robots on the streets of Tallinn.
Here are some useful tips to see and do in Tallinn
The best place for photography love - Fotografiska Museum
Fotografiska is the largest photography museum in the world. We celebrate photography, but beyond being a simple museum we offer inclusive spaces for conversation and community. We believe in creating a common ground that invites everyone in, where our guests can listen to lectures, stay for dinner, or meet friends. Our mission is to inspire a more conscious world.
For art lovers - KUMU:
Kumu is the headquarters of the Art Museum of Estonia, as well as the largest and most impressive exhibition venue in Estonia.
The most popular museum in Estonia: The Seaplane Harbour
The Seaplane Harbour never seizes to amaze and impress!
The Story of Our History and Freedom:
We educate and involve the people of Estonia and its visitors and encourage everyone to think about the recent past, to sense the fragility of freedom, and to stand for freedom and justice.
For more information about Tallinn please click HERE.
Other useful links:
10 Estonian Experiences Every Visitor Should Have: click  

HERE

.
10 Great Ways to Spend Your Time in Tallinn: click 

HERE

.
The only international airport is in Tallinn, the capital of Estonia. There is good air connection between Tallinn and other European countries. Further information on airport website. Tallinn can also be reached by ferry from Helsinki and Stockholm. The Old City Harbour is situated right in the city centre. Further information on website.
How to get to Tallinn City Centre?
From the Tallinn Airport
The easiest, most sustainable and cheapest way to get to the city centre is public transportation. You can take tram number 4 that takes you to Hobujaama station. From here you can either walk to the University (ca 7 minutes) or change to trams number 1 or 3, with a direction to Kadriorg.
The airport's bus stop is located in front of the terminal of arrivals.Bus No. 2 travels on the route Mõigu - Passenger Port. In the city centre the bus stops next to Viru Keskus at A. Laikmaa Street. From the airport to the city, find schedule named ''Moigu-Reisisadam'' where the bus stop ''Lennujaam'' means the Airport. See webpage for more details/prices.  Timetable is available HERE.
There is Airport Shuttle service available at Tallinn Airport. 
You can also take a taxi. There are taxies available in front of the Airport building. Since Tallinn Airport is fairly small you will easily see the taxies waiting in front of the arrivals gate. The cost of taxi drive to the Tallinn University should be approximately 15 EUR. 
From the Port of Tallinn
Your road to Tallinn University from the port of Tallinn depends on which terminal you land. If you arrive at Terminal D, you can simply walk to the university. From other terminals you should take a taxi. You can find taxis in front of the harbour building (and if you can't find one, please turn to the information desk). The taxi drive to Tallinn University should cost approximately 7 EUR.
Public transportation in Tallinn
Public transportation in Tallinn is by buses, trams and trolley buses. See webpage for more details/prices. Timetable is available HERE. 
Taxi
Cost of taxi is approximately 0,5 EUR /per kilometre + starting fare 3,5 EUR. Most of the taxis will accept payments by card, but ask it before sitting in. The easiest and most of the time cheapest way is to use Bolt service - now an international company born in Estonia. Uber and Yandex are also available in Tallinn.
Or you can call:
Tallink takso, phone +372 6408 921 (card payments accepted)
Tulika takso, phone +372 6120 000 (card payments accepted)
The taxi fares may slightly vary depending on the traffic and company. Please note that most of the taxies accept only cash payments, therefore you should change some money in advance, or do it at the currency exchange points (there are exchange points at the airport and at the harbour).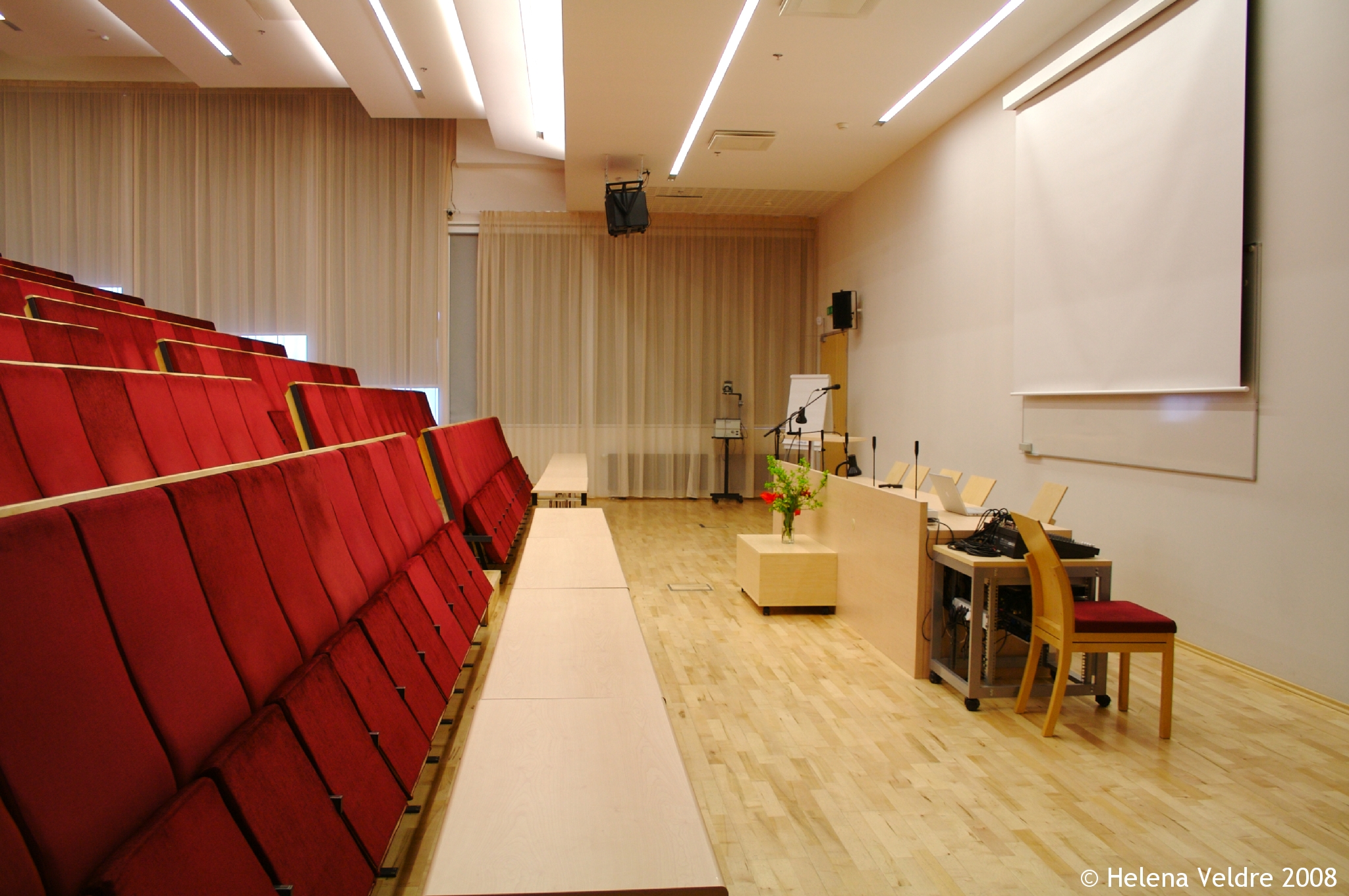 The Conference "History and Translation: Multidisciplinary Perspectives" will be held at Tallinn University, 25 to 28 May 2022.
Tallinn University is located 500 metres from UNESCO Heritage Site Tallinn Old Town and 500 metres from one of the biggest urban recreational parks in Estonia - Kadriorg. The university is located in the distance of 5 min walk from Tallinn harbour and 15 min by bus, tram or taxi from Tallinn Airport. All campus buildings are connected to each other with glass corridors and there will be signs pointing directions to the Conference rooms. You will be able to access the free network connection called TLU in Tallinn University campus. Most of the cafes in town have free internet connection. All the hotel rooms also have WIFI.
Conference venue is fully accessible for people with challenged mobility. It is equipped with wheelchair ramps, self-opening doors, speaking elevators and handicap toilets. Low-floor trams operate on the tram line to University with certain frequency.
Address:
Tallinn University
Uus-Sadama 5    
10120 Tallinn, Estonia 
Conference locaton: Tallinn University, Mare building, Uus-Sadama 5, 10120, Tallinn
https://www.tlu.ee/en/campus