VisPEP2021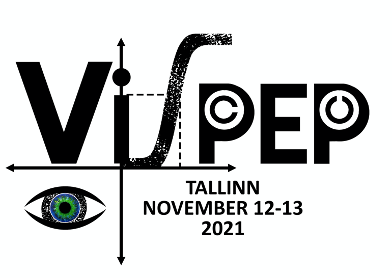 On behalf of the organising committee, we announce that the 3rd International VisPEP conference will take place online on 12-13th November 2021.
The Symposium is a collaborative project of scientists from three Baltic countries - Latvia, Lithuania, and Estonia, to make vision science more recognisable in our region.
We welcome participants from any country involved in various field of vision science.
The main aim of the Symposium is to promote cooperation and communication between eye care professionals and researchers from various fields of vision science:
Clinical studies (clinical studies in optometry – clinical cases, diagnostics, and treatment);  
Visual physiology (accommodation, binocular and monocular eye movements, pupil physiology);    
Environment (lighting, visual fatigue, technology of visual stimuli);   
Visual perception (visual attention, colour perception, spatial vision).   
Hosting institutions: Tallinn University & Tallinn Health Care College
Venue: online platform & Tallinn University
Extra treat: online workshops for optometrists on the 11th November 2021
We are glad to announce that there will be a special issue dedicated to research presented in our conference in peer-reviewed journal "Proceedings of the Estonian Academy of Sciences" (open access, Scopus database, http://www.kirj.ee/proceedings/) which will be published in 2021.
We look forward to welcome you at VisPEP2021 in Tallinn!